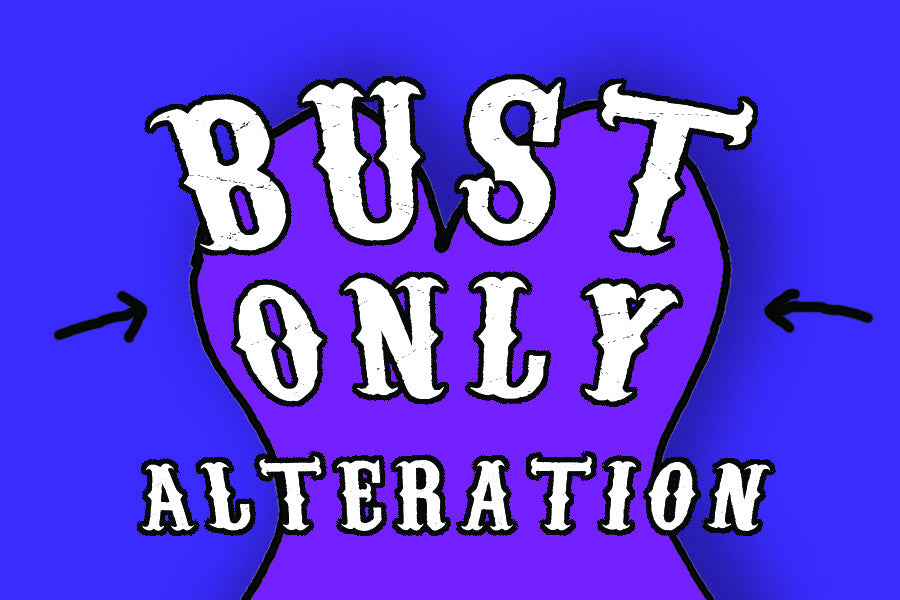 Bust Only Alteration - For items to be altered BEFORE they ship to you!
IMPORTANT:  THIS IS ONLY FOR ITEMS CURRENTLY BEING PURCHASED FROM THE WEBSITE AND NOT FOR SENDING IN ITEMS TO BE ALTERED.
It is good to note that we ONLY offer this on Overbust Corsets (The ones that come up over the chest).This is a great alteration for women who like a tighter fit around the bust, or have a smaller bust to waist ratio.(Generally, if your bust measures 8+ inches larger than your waist, you can fit into the standard pattern. If it's less than 7 inches, you might want to send me your measurement and we can make sure it fits!). When I do this alteration, I take darts or tucks in ONLY the chest part, and leave the rest of the corset as it is. Expect to have slightly thicker inner seams, which will only add to the stiffness and structure of the corset. You won't be able to tell that the corset has been altered from the outside view.
-Remember, this is an option that we offer as I'm always striving to get as customized of a fit as possible, without having to pay "custom prices".
---
Share this Product
---
More from this collection