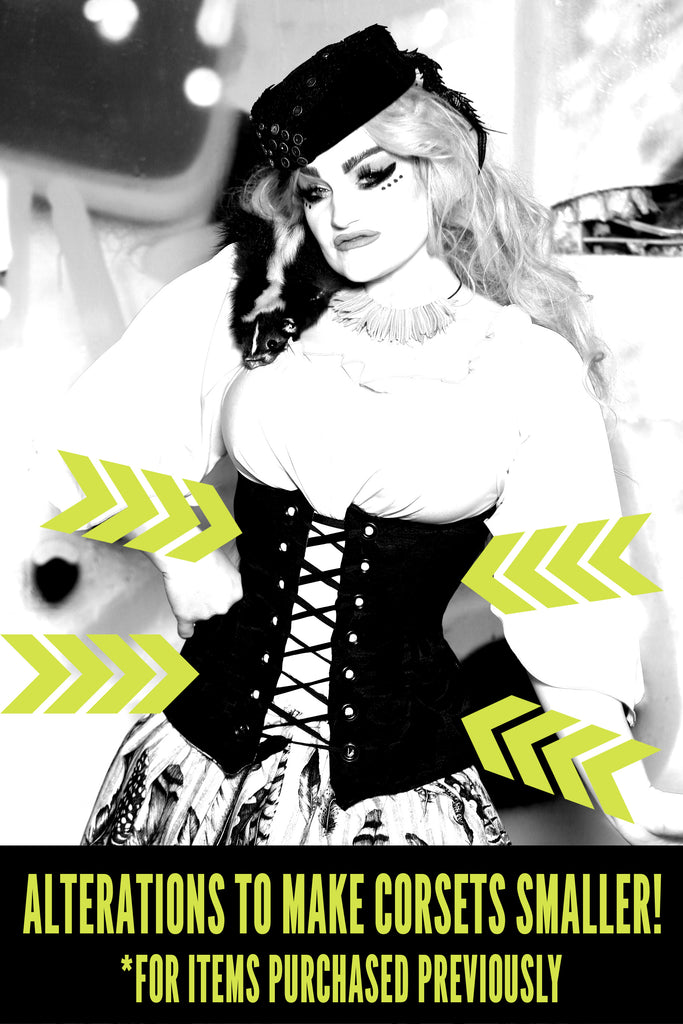 Alterations - For items that you SEND IN to us!
-REMEMBER, we can only alter items to be smaller. I definitely put enough extra thick upholstery fabric inside of these seams to allow them to be "taken out" and made bigger. Too much bulk on a slimming item! 
This service includes:
-When you send your "too big" item into me along with a note of explanation, I can make the adjustments you need. You could have it taken in smaller ALL the way around, or just in the hips, or bust, or waist, or a combination. The most important part is that you communicate YOUR actual measurements to me so I can get you a customized fit! 
-Please remember to measure TIGHTLY, as I instruct in all of my videos and descriptions. 
-I have changed the price so that it is the same for all of the items across the board! Just give me good communication so I can give you good service! 
-Remember, if I don't have an alterations note with your item, it could add weeks or months onto the time it will take me to alter. Otherwise, turnaround time is about a week! 

HOW TO GET YOUR CORSET INTO ME FOR SURGERY!
-Pay us through the website, and print out your order.  Make sure to specify the alteration that you want in the comments section.
-Place your order (feel free to include any hand-written things that you think might be helpful. Pictures even help too!) into the box along with your corset.
-Send to Damsel in this Dress/ Alterations, 10498 S. 5600 W. Payson, UT 84651
-The S&H that you pay through the website will fund me sending your package back in a timely manner.
---
Share this Product
---
More from this collection